We made oxygen on Mars. What's next?
MOXIE represents an important first step towards inhabiting the red planet.
On the evening of April 20, a toaster-sized device inside the Mars rover Perseverance converted the planet's thin atmosphere into breathable oxygen. Dubbed MOXIE—short for Mars Oxygen In-Situ Resource Utilization Experiment—the device generated 5.7 grams of oxygen in an hour, proving that it is possible to create breathable air on another planet.

Mar's atmosphere is 100 times thinner than that on Earth, and consists of 95% carbon dioxide. The accomplishment by MOXIE is a historical milestone with wide-ranging implications for the possibility of human life elsewhere in the cosmos.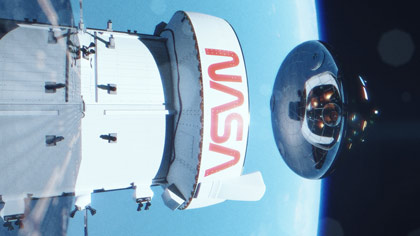 "MOXIE confirms life on Mars is possible for humans," says Jeffrey Hoffman, a NASA astronaut and professor of Aerospace Engineering at MIT.

Hoffman offers a sobering caveat.

"And yes, it opens the door to building human habitats on Mars, but that will take some time."

For now, says Hoffman, "It's a demonstration for the very first time of producing oxygen on the surface of another planet using local resources. Since time immemorial, explorers have learned how to live off the land. You sail across the ocean, and you get to an island somewhere. You look for water and food, because there's a limit to what you can take with you."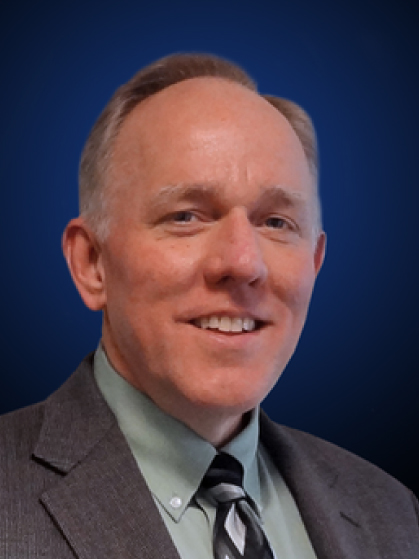 "In-situ resource utilization can make our exploration missions more efficient," Jeff Sheehy, chief engineer within NASA's Space Technology Mission Directorate says. "Anything we can make from resources found at the destination is something we don't have to launch from Earth, push through space, and land on the surface of a new planet."

The generation of oxygen has implications beyond making the Martian surface hospitable to humanity. When we send a human mission to Mars, we would also want them to return safely to Earth. MOXIE could be used to produce liquid oxygen propellant for the return journey.

However, there exist challenges when it comes to the amount of oxygen produced by MOXIE.

"In order to produce the liquid oxygen propellant that would be used by a Mars Ascent Vehicle on human missions, MOXIE would need to be scaled up by a factor of about 100," says Sheehy.

Life on Mars will take more than oxygen.

It will take more than breathable oxygen to support a human settlement on Mars.

"Mars is on average 140 million miles away from Earth," says Hoffman. "It takes three days to travel to the Moon. A journey to Mars could take as long as seven to nine months. Placing human feet on the red planet will require significant logistics planning. This involves everything from transporting food to designing the proper space suits, and designing vehicles for deep space human exploration."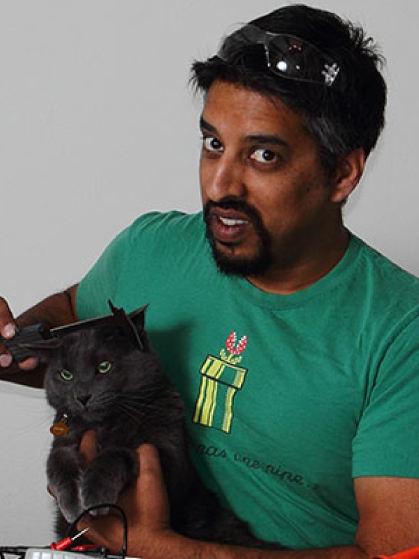 Dr. Asad Aboobaker, an instrument systems engineer at NASA's Jet Propulsion Lab in Pasadena, California, who helped develop MOXIE, agrees. "There are many more steps that we need to take to make human settlement on Mars a reality. We need to research the effects of the long travel time on astronauts. We also need to develop and demonstrate the technologies required to land humans on the Martian surface."

And then there's improvements that need to be made to MOXIE. Hoffman notes that humans breathe about 1 kilogram (2.2 pounds) of oxygen per day. "That's what you need to stay alive," he says. "So, if you spend even a year on Mars, we are talking about 365 kilograms per person."



A full-scale version of MOXIE could be available in five to ten years. However, the accomplishment of this milestone is largely dependent on the funding of supporting technologies for a crewed mission. In the meantime, NASA is working on an important intermediate step: a return to the Moon. The learnings from lunar missions will be used to inform the design of a human mission to Mars.

The importance of Artemis

It has been nearly fifty years since humans set foot on our moon with the Apollo 17 mission. The program's prohibitive cost was largely responsible for its termination; The Planetary Society has estimated the Apollo program cost nearly $300 billion in today's dollars.

That sort of money isn't available to the Artemis program—a series of missions during which NASA will land the first woman and first person of color on the Moon, using innovative technologies to explore more of the lunar surface than ever before. The agency is drawing on work conducted over the last fifty years for Artemis.
For example, NASA's Orion spacecraft, designed for human deep space missions, draws on over fifty years of spaceflight research. NASA has also developed new solutions to old problems: like space suits designed to protect astronauts from radiation, and developing technologies to combat moon dust.

Hoffman says that there's a lot to be done when it comes to relearning what's possible and thinking differently.

"It's not just about the costs," says Hoffman. "We don't have the pressure to develop missions and launch them at a breakneck speed because there's no longer a space race. This effectively means that we have more time to find partners and to design, develop, and test new technologies. But it's not going to be quite as hard as in the Apollo era, because we know it can be done and how it can be done."

These learnings will be leveraged not just to further lunar exploration—but also to develop human missions to Mars and beyond.

"Building a human habitat on the lunar surface will provide lessons in understanding extracting other-worldly resources, and cleaning them up for use in situ," says Steve Squyres, chief scientist at Blue Origin.

"Our long-term vision is to have millions of people living and working in space," says Squyres. "In order to achieve this vision a sustained human presence on the Moon is an absolute necessity. The Moon is just a few days away, and is essentially the eighth continent of the Earth. And because it's really rich in resources, the Moon is quite an incredible gift for explorers."

In the meantime, MOXIE and the Perseverance rover will keep scientists at NASA busy.

"MOXIE's first oxygen-generation experiment took place during Martian spring, and future experiments will seek to replicate results during the other three seasons, which will take up to two Earth years—that equates to one Martian year," says Hoffman.

Hoffman doesn't like to predict when humans will live on Mars, because breakthroughs of that magnitude are heavily dependent on social and political decisions, more than they are on scientific breakthroughs.

"But it could happen in 10 years," Hoffman says. "The initial habitats are going to be rather small. I would suspect they will be kind of like the modules we have on the International Space Station," he says.

And when the first human settlement takes shape on Mars, we can look back to a momentous event, one that Aboobaker called a "small but significant step" by a toaster-sized device called MOXIE.